Estimated time limit ?
As a general rule, our lead time is 2 to 3 weeks depending on the stocks available from our suppliers as well as the schedule of our workshop. Delivery is provided by DPD (time varies depending on the country). It is obviously possible to come and collect the goods. We accept urgent orders, as far as possible!
Request a quote?
To provide you with the most accurate quote possible, we need:
Your textile needs (t-shirt, jacket, sweatshirt, …)
The use of this textile (Horeca, sale, building …)
The desired quantity
The desired colour
The desired sizes

Your logo (s) (in vector format is even better!)

The location (s) where you want to place it

The desired personalization technique (printing or embroidery)

The approximate time
Of course, if you don't have all of this information, no worries! We will guide you in your choices.
Request an appointment ?
We look forward to welcoming you in our showroom from Monday to Friday. Making an appointment is desirable but is not compulsory.
We have a large selection of clothing. You can therefore touch them and try them out before ordering them. You can also take a visit to our workshop to find out how the prints or the embroidery work.
Prototype request?
Nowadays, we no longer do a real sample because it represents a lot of investment.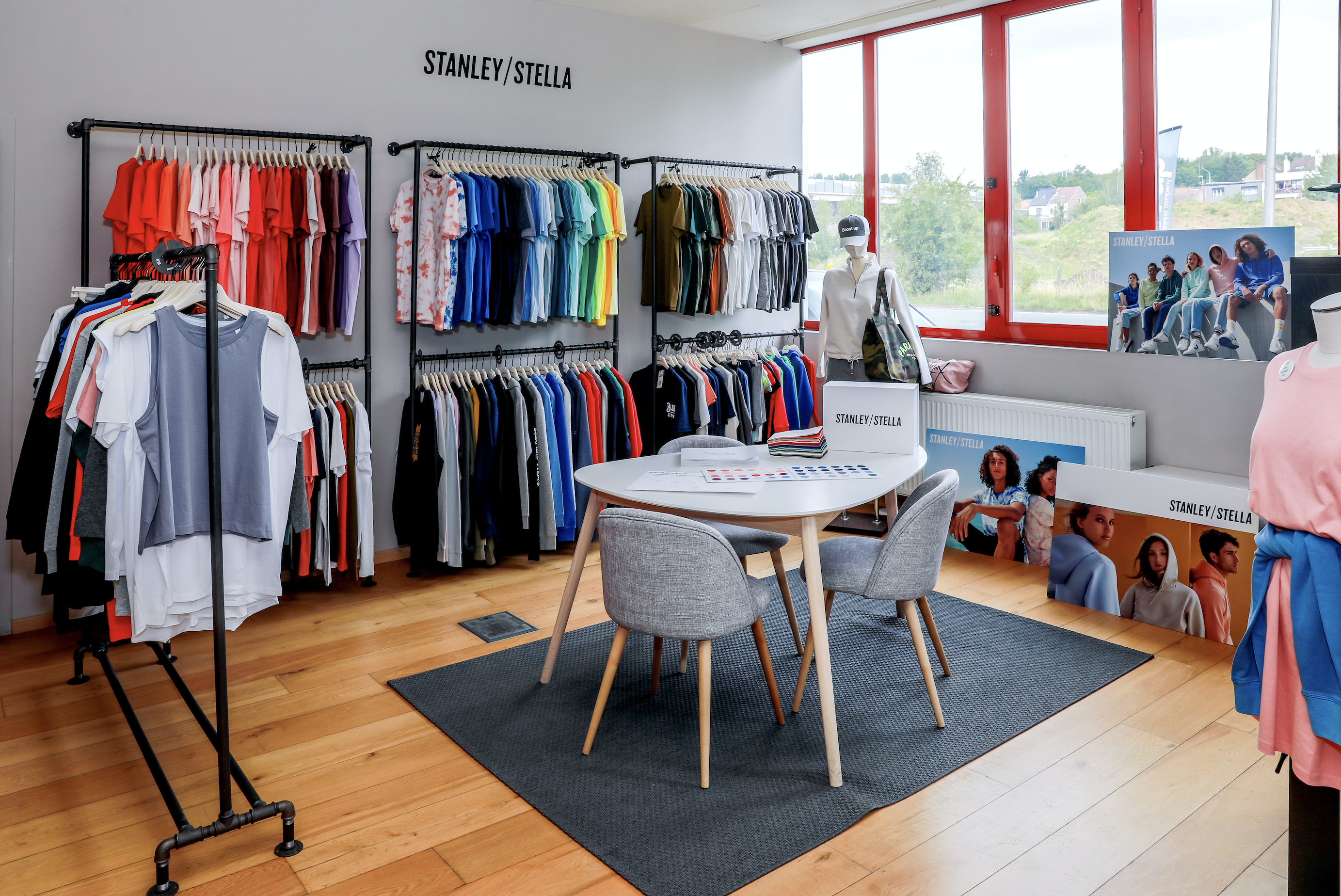 Thanks to current technology, we produce a visual proof that perfectly represents the final rendering of your order. The latter can be modified according to your wishes.
Do you provide samples for fittings?
We can provide you with a set of samples, with an average deposit. The set must be returned to us within two weeks (in order to guarantee a rapid printing time). All parts will be used in your order (or else invoiced). It's up to you to take care of it!
Do you have a product catalog?
We have a selection of our favorite products here. And we have several product catalogs here. If, however, you do not find what you are looking for, do not hesitate to contact us.
How is my order going?
After receiving your request, we study it and get back to you as quickly as possible with a quote.
When we have agreed on the textile and the customization technique, we send you a visual proof which lists the clothing models, sizes, customizations, dimensions … In short, all the important information in smooth progress of your order. You can modify this proof as you wish. Then, we ask you to give us your consent to start the customization. After this GO, no changes will be accepted. We check piece by piece that your order is perfectly carried out. Two or three weeks later, we contact you to let you know that your order is complete. The choice is yours: delivery or collection!
Contact us: [email protected]